Watch
demon-puppy: Husky pup arguing about taking a bath OMG Beautiful markings! King is our Husky and he does the same thing. lol
"What I want is to be needed. What I need is to be indispensable to somebody. Who..."
– Chuck Palahniuk (via aalysoon ) Beautiful
On my way
This path I am on is filled with many short cuts and over grown trails. If I just focus on my destination, I know this path wont be hard to travel.
Lets build sand castles in the sky
Why
I just don't understand why I can't see through it. Why do I constantly put myself through this misery only to laugh at my pain later. Then press rewind, then play.
jayarrarr: I slept in your shirt Wanted to keep smelling you Pretend you were there I just did this 5 days ago. I missed him.
"Until the world stops turning, my love for you will always be burning."..."
– My soul..
Unsure
Why, do I suddenly, as if a switch was flicked, do I feel so second best compared to what you've been chasing? Why now, after all the laughs and smiles with spoken promises, do I still feel like the last chance for you to be happy. Im not at all like them.
Simple
And with a hushed "goodnight"..
turn me
jayarrarr: turn me around turn me backwards turn me upside down turn me forwards turn me rightside up turn me backside up turn me leftside up  turn me upside up turn me frontways turn me backways turn me sideways turn me on turn me off turn me perpendicular turn me parallel turn me over turn me loose Bliss
Imaginations
Him: Tell me your imaginations.
Me: Huh?
Him: I said... tell me your imaginations.
Me: What parts do you want to know about? Pick a category.
Him: I want to know your imaginations of the future.
Me: In regards to you and me?
Him: In regards to what you see in your future. With or without me.
Me: When I close my eyes this is what I see..
I see me curled up in a big comfy couch in a colorful living room with a huge fire place, high vaulted ceilings and soothing music filling the air reading a good book while London is wrapped up by my side, the sound of light rain pitter pattering against the windows. There are many little shadows dancing on the walls from the glow of candles that smell of sweet meadow flowers. There are framed pictures on the walls of many shared cherished moments with a man I am completely head over hills in love with. Upstairs in my quaint study overlooking a view of the mountains and hills worthy of a picture frame. The walls are decorated with colorful various pieces I've collected from the many places I've traveled. Books line the walls, a big cozy chair next to which a vase, filled with big beautiful vibrant flowers, fills the air with their oh so sweet aroma, sits on a small crafty table. In the master bedroom sits a huge bed with lots of colorful pillows of various shapes and sizes, where my husband and I spend many nights making passionate love, sometimes those amazing, steamy. how did we end up on the floor, nights together.
Me; Thats what I see. I don't see how old I am or what I do for a living, what kind of car I drive, or where this amazing house is at, or who this sexy devoted husband is. But this is the image that my mind has painted for me.
Him: That is a good imagination. Definitely worth trying to obtain.
Me: Tell me of yours...
Him: My imaginations... I imagine myself doing things outside with my two huskys. I have this image of a picture of my huskys and me with a woman, like one big happy family, and I am not going to lie, Loo is in that picture. I can see a simple home made of cherished memories and good times. The whole place is clean of clutter, but at the same time there are.images and mementos of all the things I have enjoyed in life. All of the outside of.this place is full of plants but not to the point of being messy, instead like well groomed orchard of.mystery where my huskys chase my kids around the trees and each gets lost in their own right in the mystery around the next tree. Like I said my home.is simple, but at the.same.time.very modern with clean lines and lots of space. My huskys sleep on the couch while everyone in my imagination sits around playing a game. There is always laughter in my imaginations, constant and pure, my home is a place of the simplest happiness the one of pure joy and the light seems to always glow with a humor that brings a smile to your face and never lets you let that smile go.
A Promise
Sometimes a promise is hard to give, sometimes promises just get handed out freely, sometimes, sometimes we need a promise just to live, and other times we ask for promises greedily. But the thing about a promise more than another, from pinky to toes, written or spoken, it matters not how they're given, just that they are not broken. So a long time ago when I promised you my heart, it was...
Be spontaneous, volunteer before you know what for!
Short answer: duck in a bucket
jayarrarr: You asked me          how deep my love was                     and I was unsure                          if this was a question                                     of volume. But I replied that way                          regardless: My love could fill               a 5-gallon bucket                           (with a hole in                                          the bottom)     ...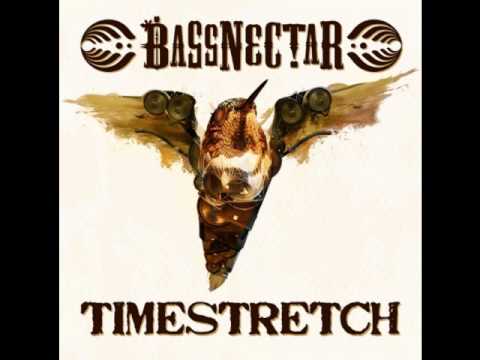 jayarrarr asked: Thank you for the lovely reblog and your beautiful words. Glad my words could be of solace to you in some way. :)
*cough* giveaway today *cough*
I think its funny, what people will say or do for something free.
Ride it out
jayarrarr: Sometimes life's winds Blow         greater than 32.7                         miles per second Making me glad I took that                      meteorology class        (sometimes life blows,                           but I digress) So I know life's a hurricane — So's love:            Two people can't just                            sit                          exist                   ...
tumblrbot asked: WHAT IS YOUR FAVORITE INANIMATE OBJECT?
Dreams
In the calm of the night I close my eyes and my heart takes flight. To discover a world we have yet to see, where you and I can be you and me. There we can become who we want to be, is there any other way I can get you to see? -LCRS
Storm
Though my tears fall like rain, my thoughts flood these pages.   -LCRS
Cleanse
Wash away my vicious soul, and spare me of my self control. -LCRS
Possible
Do you think we shall ever find what it is that we have come to lose?